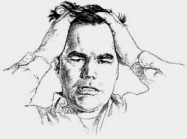 The Problem

"Defects cause loss of customer satisfaction and costly rework which just introduces more defects and delays delivery"


"We need a testing environment that matches the real-world"


Bank / acquirer emulation tools critical to development are not available - until now that is...

"Quality is never an accident"

"When you're out of quality,
you're out of business."


The Solution

The evidence supporting robust QA testing practices is legend, yet achieving this has been impossible - until now that is.

Automationz has decided to make its own tools available to you!

AquirerQA is our premiere tool a veritable 'Bank in a box' more >>

Message Decoder is perfect for straightforward decoding ISO 8583 messages to see whats really going on! more >>